As I was researching my new and renewed hobbies (photography and birding) I came upon a popular location not far from where I live: Bosque del Apache. I planned a short trip to see what all the fuss was about. I arrived in the early evening and discovered the main attractions occurred at dawn and dusk – events referred to as 'blast off' and 'fly in'. In the morning hundreds of snow geese and sandhill cranes take off from several ponds for a day of foraging. In the evening the same birds return to these ponds for the night. These bird movements are often accompanied by beautiful sunrises and sunsets. Park employees directed me to the current pond of choice for both the birds and their human observers. Watching the people jockey for the best viewing/photography spots was almost as entertaining as watching the birds:)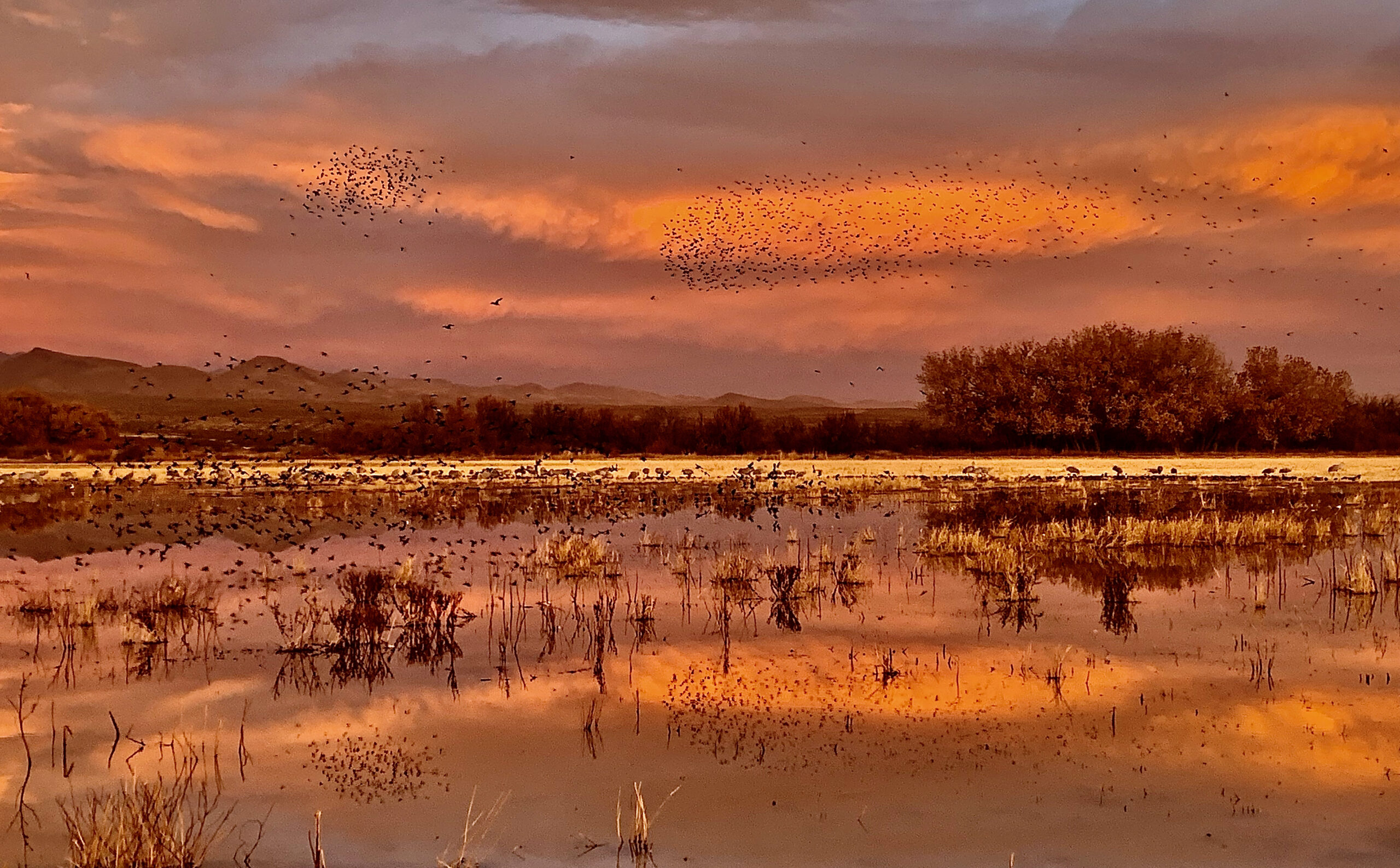 The next morning I returned to watch and listen to the cacophony of birds take flight in small groups to start the day – what I assumed was 'blast off'. I spent the day wandering the park (along with hundreds of other people) looking for interesting wildlife photography opportunities.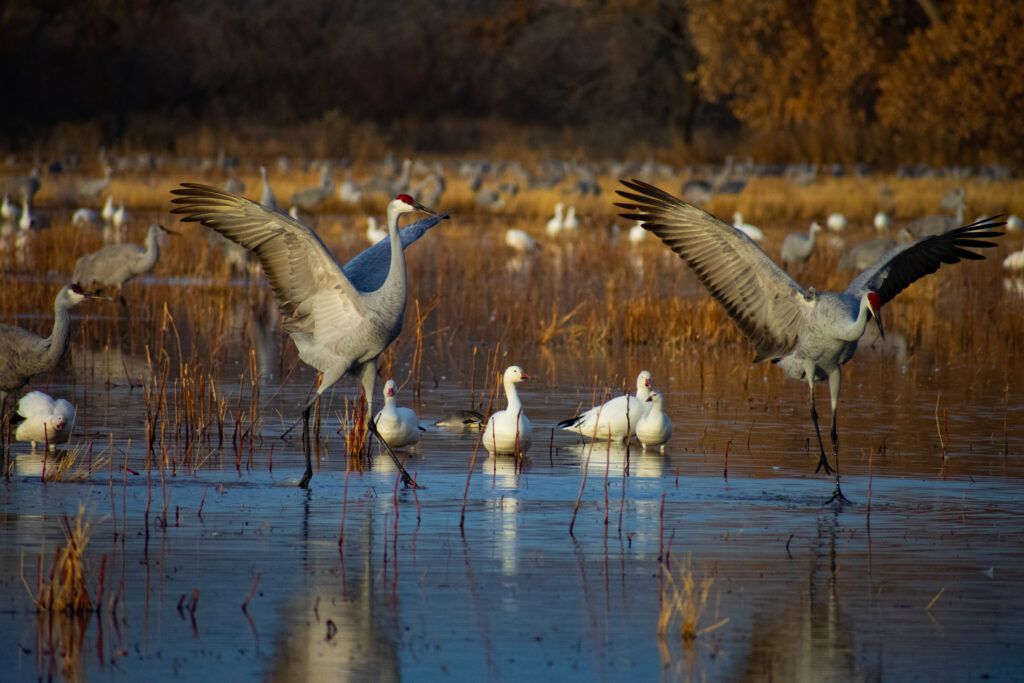 By the next morning, I was searching for a place of solitude. Instead of heading north with the line of traffic, I prayed for God's direction and turned south. I rolled down my window and parked in a spot where I could hear geese and cranes, but saw no other vehicles or people. As the sun rose over my private viewing pond, I could see a few hundred geese, some cranes, a beautiful sunrise and no other people. I sipped my tea, praised God, and soaked in the moment.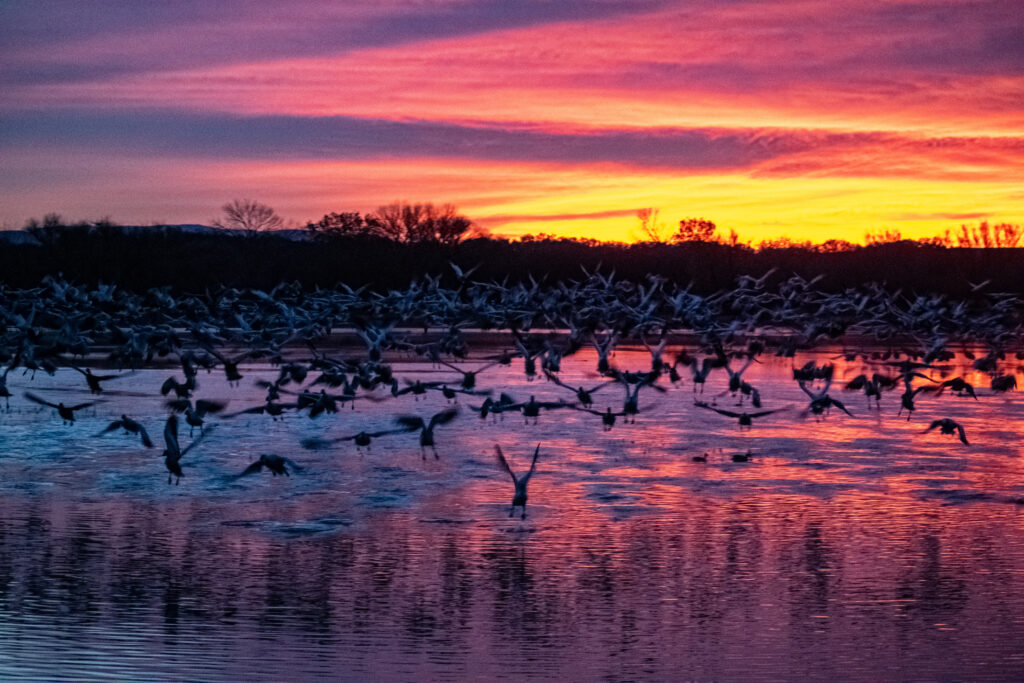 Then, all at once and without warning I witnessed true 'blast off". All the geese on the pond lifted off the water simultaneously and flew over my head. It was stunning and spectacular. I managed to snap a few okay photos, but it was over in seconds – and then all was quiet. Come to find out that 'blast off' moment is one most of the people in the park are hoping to witness (and I understand why). The flocks at the 'main' pond where not obliging, leaving for the morning in smaller groups. I spent the rest of the day in wonder of the special gift God had provided!