Bird Nerd Blessings
A little background for those who are not even slightly bird nerds (which is probably most everyone!). Last winter a phenomenon occurred that had the birding world a-twitter. For the first time in recorded history a Bat falcon crossed the US southern border and found itself in Santa Ana National Wildlife Refuge. Birders from across the country and even a few from around the world came to view and photograph the pioneering bird.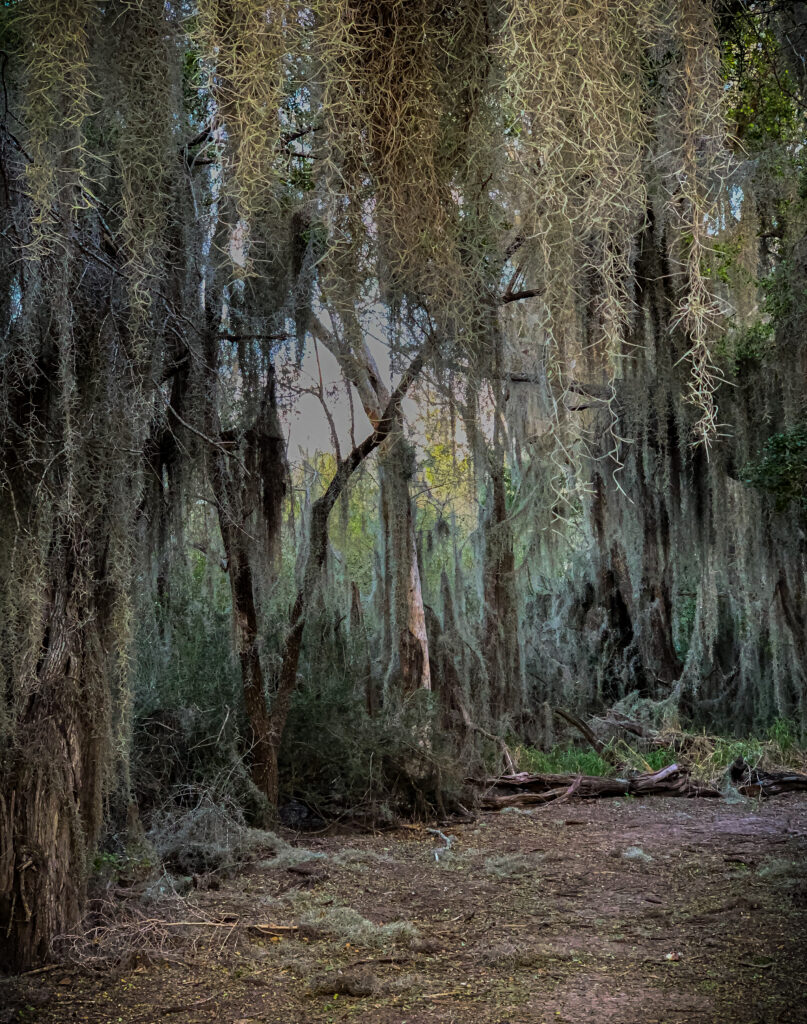 At the same time, Mark and I were planning our maiden voyage with our new-to-us slide in camper. Mark actually found all this birding world flutter and suggested a trip along our southern border. We headed south a couple months later. I figured the Bat falcon would have already made its way back south having found the dating pool a bit shallow in the US. When we arrived Santa Ana, the falcon was still loitering in the area. Eager to see the park and rather skeptical of actually seeing the falcon, I set off to hike the trails. As bikes were allowed in the park, Mark grabbed his mountain bike for a good ride.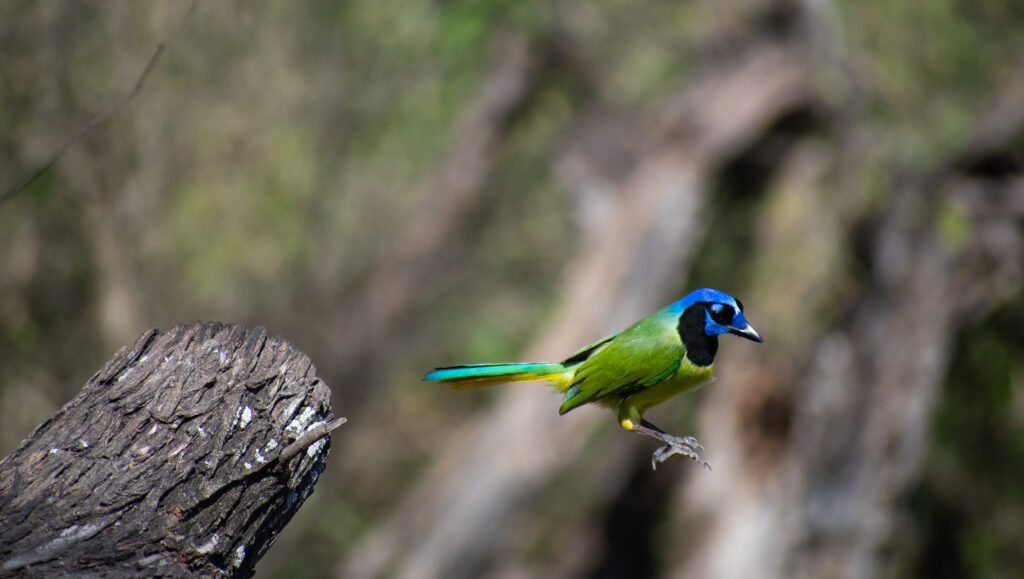 Walking through the park and enjoying the colorful array of birds (I especially enjoyed the Green jays), I was asked multiple if I had seen and knew where the Bat falcon was. After the 3rd or 4th time, I was tempted to create a sign that said 'No, I have not seen nor do I know where the falcon is' and pin it to my pack. Towards the end of a thoroughly enjoyable day (minus the rabid Bat falcon seekers), I was headed back to meet Mark when I was again accosted with the question 'have you seen the Bat falcon?'. Holding back a snide remark, I simply answered 'no'. The gentleman then pointed and said 'well, he's right over there if you want to see him.' The man even re-setup his spotting scope so I could get a better look. I almost laughed out loud at God's humor. I refrained because I thought I might scare the helpful man.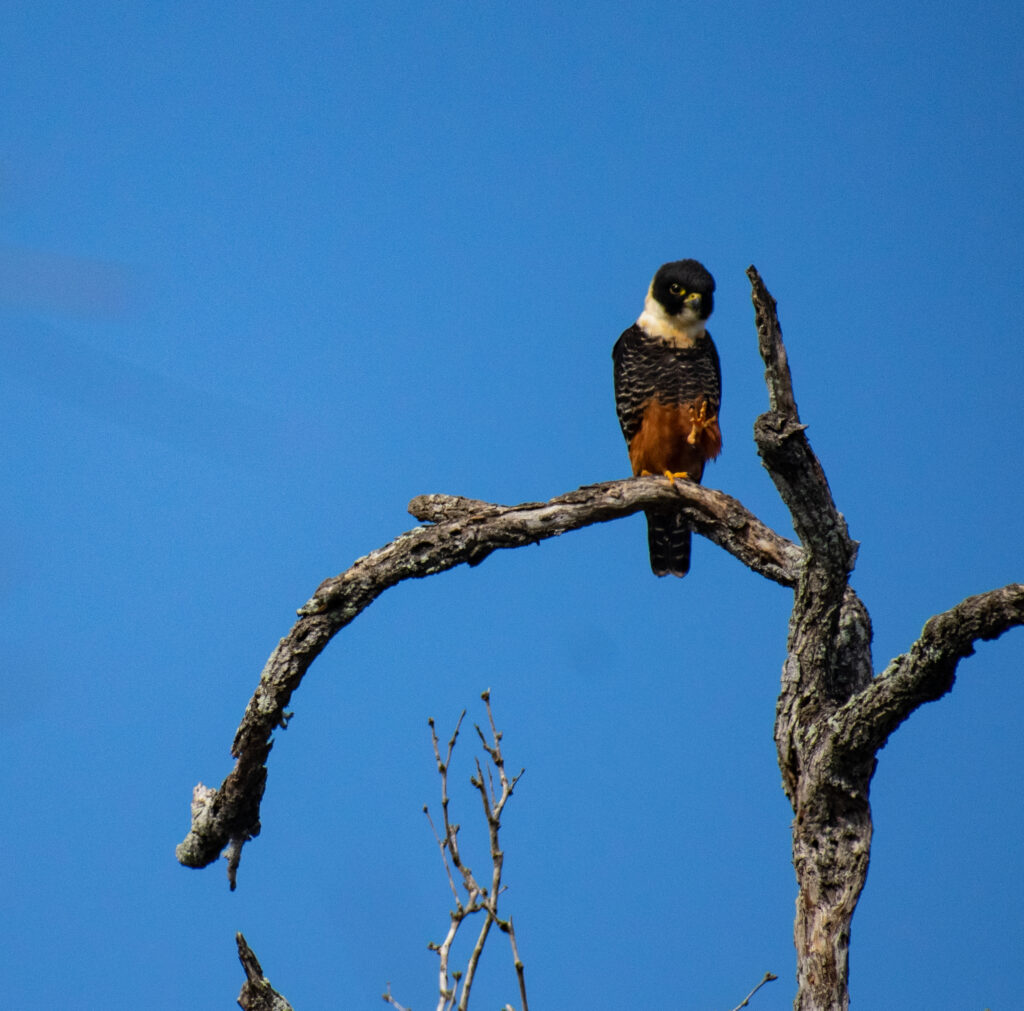 After a look through the spotting scope, I was informed that I could walk over to get a closer look. The falcon was undisturbed as several of us stood maybe 30 feet away. I even texted Mark and he made it over to see the rare bird. Mark eventually left as I stood and watched. 
Eventually, another gentleman strolled over to see the Bat falcon. Imagine the quintessential birder…now erase that image. This man was exactly not him. This man was probably in his 60's and looked like he just finished a hard days work on the farm – dressed in well worn overalls and work boots, a beat up straw hat and a pair of 50 year old binoculars around his neck. He was sooo excited to see the falcon. He explained this was his 4th trip (400 miles one-way) to see this bird. He had 4 days set aside to search. He could not believe he was standing this close. He called his wife exclaiming his excitement. His phone was pretty loud so I could hear his wife's response. She sounded a lot like Mark in his response to my excitement over birds. He was happy I was happy but really could not catch the excitement. Again, I almost laughed out loud but for the appearance of insanity. 
After hanging up, the man started talking about what he would do for the next three days. Now this man was a serious birder. He starting considering (out loud) what rare bird sightings were nearby that he could pursue, asking me if I had seen any. The whole encounter was incongruous as his outside appearance did not seem to match. The encounter was a biblical lesson on the white-washed sepulcher – an outside appearance may not provide insight into what is inside. Thinking about the whole experience still makes me smile!